AI-POWERED OCG COMPLIANCE
ALB's Ai Algorithm Will:
Cleanse attorneys' time entries to ensure that they are compliant with each client's billing guideline/ OCG
Prevent e-billing reductions
Save attorneys' billable hours otherwise wasted on invoices appeal
Increase firm revenue realization
Improve firm's cash flow as invoices without cuts are paid quickly
ALB Integrates With: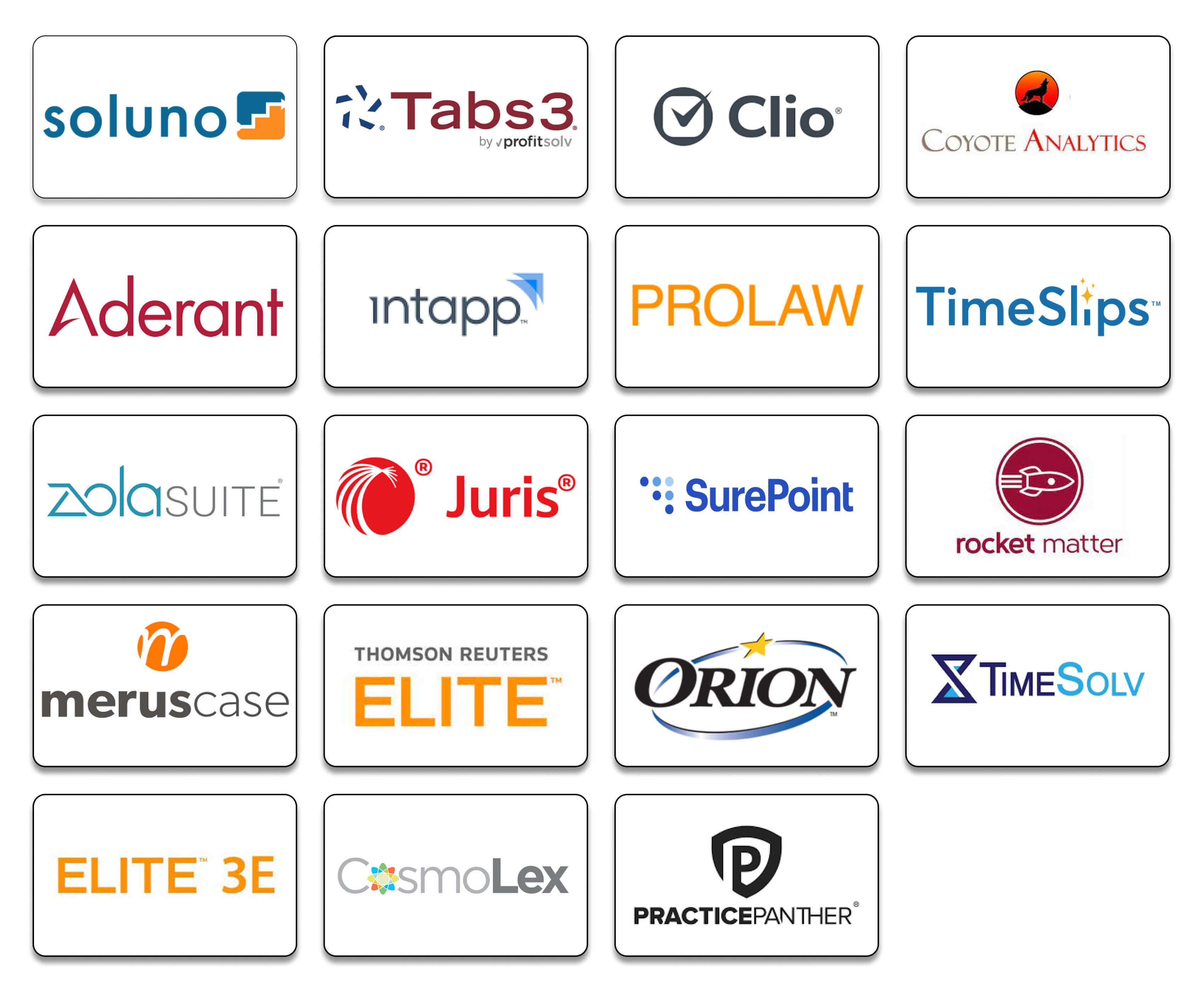 ALB does NOT replace the firm Billing & Accounting Platform, but integrates with them in order to ensure that the timekeepers' entries are fully compliant with each client's billing guideline, hence preventing invoices reductions by e-billing vendors and eliminate write-offs.
Learn How ALB Will Increase Your Firm Profit Margin By 16.5%
What Our Customers are Saying About Us
What our firm loves so far the most about ALB is that since we started using ALB platform in 2019, we have seen zero reductions from e-billing vendors beside in some cases their usual bill review fees. In our experience this platform is allowing our frim to capture time and generate invoices which are thoroughly 100% compliance with each of our client's billing guideline.
Julie Williams
E-billing coordinator at a NYC Law Firm
One of my favorite tool in the ALB platform is its budget tracking and erosion tool, which sends notification to attorneys when the budget erosion percentage that they have set up is reached. This tool has help us to eliminate invoices rejection by e-billing vendors' systems due to insufficient reserves on our claims.
Bill Stevens
Senior billing coordinator
With ALB attorneys at my firm have been more billing efficiently, which saves them time, resulting in more time being spent on getting better results for our clients.This platform has also reduced considerably the time wasted by my attorneys in clarifying billing entries to our billing team after our invoices were rejected or reduced by e-billing vendors.I particularly love the metrics that we are able to gather through this platform.
Firm Managing Partner- Houston
ALB platform has helped my firm achieve full compliance with our clients' billing guidelines, hence no reductions by bill review vendors.
Steve Ryan
Billing Manager