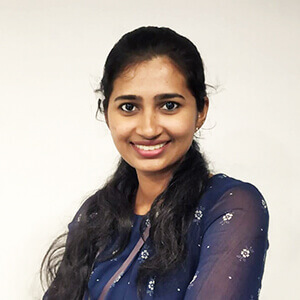 Mrs. Anju Peter has been working with ALB as the Lead Quality Assurance Engineer since January 2019.
She has gained ample experience writing numerous test cases and automated test scripts and is responsible for assuring the quality of the website and ensuring that the software's integrity remains intact and meets expected standards.
She works along with developers to uncover and rectify problems prior to releases. Prior to joining ALB, she worked with Ideas and Innovations Pvt. Ltd. as a Junior Software Engineer.
She is a graduate in Information Technology from the Cochin University of Science and Technology.